Big Hope Ministries partnered with Pittman Park to send a Medical Mission Team to the Dominican Republic last summer. Now, they're raising funds to help support the Buen Samaritan Clinic in Batey 7, one of the clinics visited on last summer's trip. The goal is to raise $150,000 by June 2023. The funds will help with the upkeep of the clinic, salaries for the clinic staff, medicines, and for one US staff person. John and Donna Bearden, Big Hope founders say, "Our prayer is to open this clinic again and provide Christ-centered medical help to more than 10,000 people that are within walking distance."
To join the campaign, pledge one dollar a day for 365 days, to equal a donation of $365. All donations are tax deductible and may be mailed (BIG HOPE MINISTRIES, 411 South Liberty Street, Waynesboro, GA 30830) or sent via Venmo (@Big-Hope).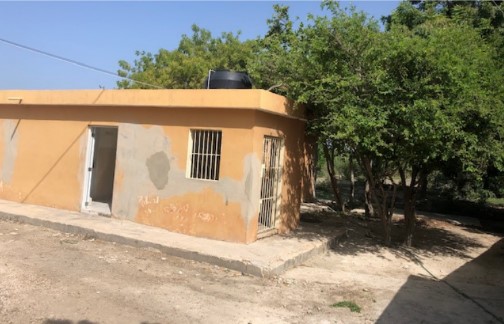 THE BUEN SAMARITAIN CLINIC
The clinic is the only medical care available for the people living in this region. The Dominicans that reside nearby cannot afford to go into the city for medical care. This clinic will also care for women, children, adolescent girls, and pregnant and lactating mothers. Through the clinic we will provide water, sanitation, and hygiene education (WASH). The Buen Samaritan Clinic is located in the center of Batey 7 which is home to approximately 5,000 people and shares the grounds with a church which is the focal point for making this clinic successful. We hope to be able to provide medical and the gospel through the church's use.
STAY CONNECTED!
If you would like to receive regular updates from Big Hope Ministries and John and Donna, click the button below.
Mailing List Form