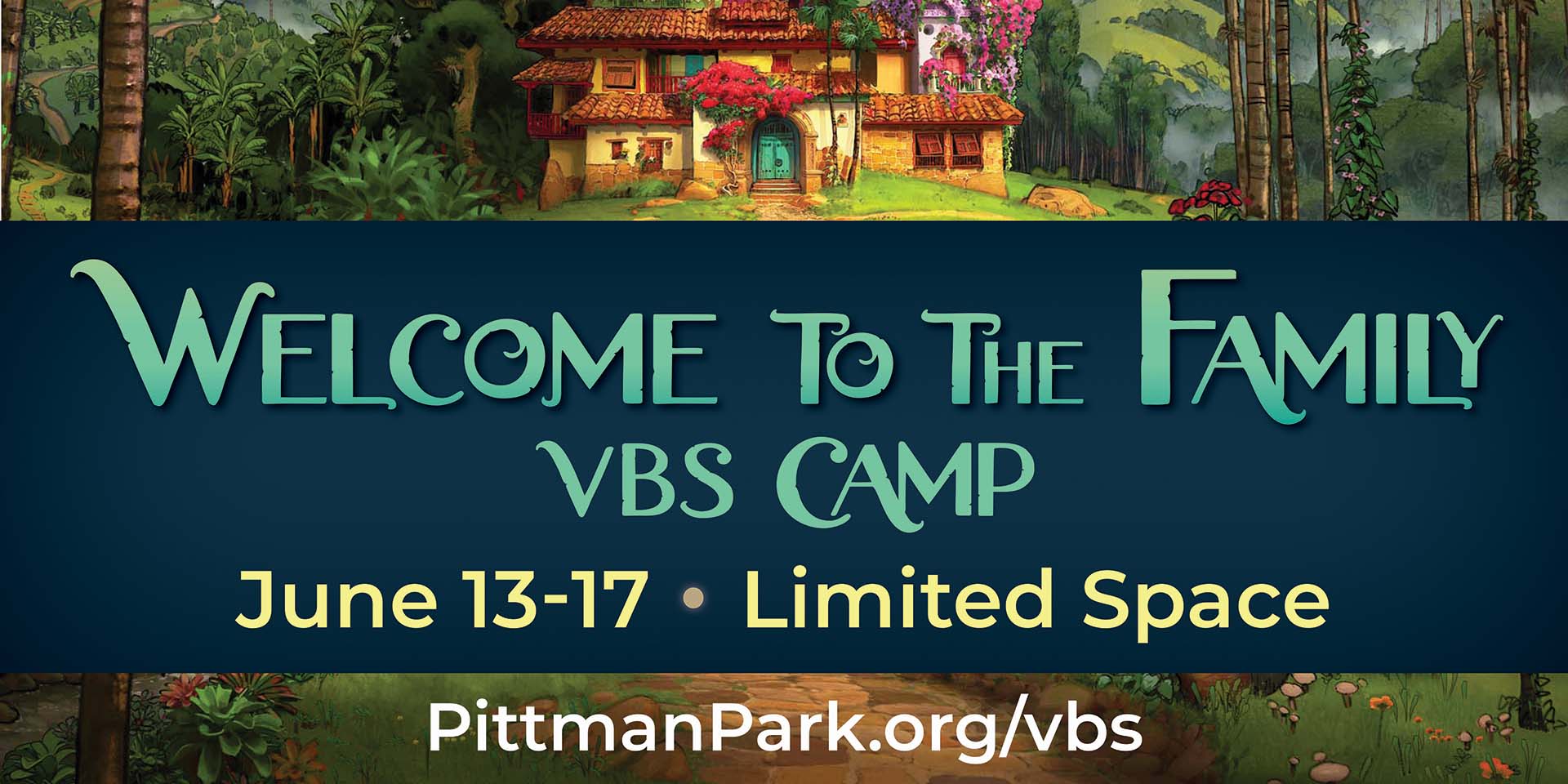 Join us for Pittman Park's VBS Camp 2022!
Did you know the Bible features true stories about characters a lot like the characters in Encanto? Did you know Christians are part of a family even more amazing than the Madrigals of Encanto?
At Welcome to the Family VBS camp, we'll learn about God while we enjoy scenes and songs from one of the year's best movies!
It's all happening June 13-17, 2022 from 9 a.m. to noon.
See what great love the Father has lavished on us, that we should be called children of God! And that is what we are!
What is it?
At VBS camp, children will start out in a large group where they will enjoy an interactive presentation of music and story that ends with snack time outside. Small groups will cycle through Art, Games, Bible and Culture stations before gathering back for another large group presentation to close out each day. 
Who is it for?
VBS Camp is for children entering Kindergarten through 5th grade. VBS stands for Vacation Bible School, so this is the place for kids who want to know more about what the Bible says.
It's also for adults who want to volunteer for the team that makes VBS a fun, safe, and meaningful time for our campers.
NEW! Early drop-off and shuttle service
This year, we're offering an early drop-off option, so caregivers can bring children to VBS Camp as early as 7:45 a.m. We are also offering a shuttle to Averitt Center facilities for children attending their afternoon day camps. VBS Camp is free, but these extra childcare services are $75 per child or $100 per family.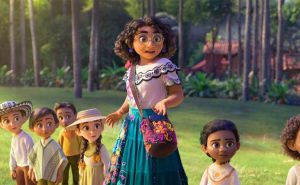 Can you volunteer all morning, all week?
LARGE GROUP TEAM 
The heart of VBS will be our Large Group Team. These volunteers will are responsible for the programming to introduce and close out each day of VBS Camp. These volunteers will need to be available from 8:45 a.m. to 12:15 p.m. each day, in addition to planning and rehearsal times as needed. Positions for the Large Group Team Are:
Emcee
Actor 1
Actor 2
Dance Teacher
SMALL GROUP TEAM
Each child will experience VBS Camp with their grade level group. We will need a leader and assistant to supervise each group. Volunteers in these roles will attend VBS with their assigned group. Their role is to ensure all children have what they need and have a good time. This team will be given Spanish words from Encanto to teach kids during down time each day.
Abuelos (leaders) needed 8:45-12:15 each day
Tios (assistants) needed 9-12 each day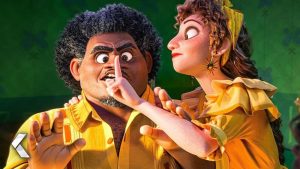 PRE-EVENT JOBS
You can help out with VBS even if you aren't available during the event. So far, our pre-event jobs include:
Installing Decorations
Storing and Caring for Plants COVERED
Painting an Encanto Scene on Our Photo Cutout Board COVERED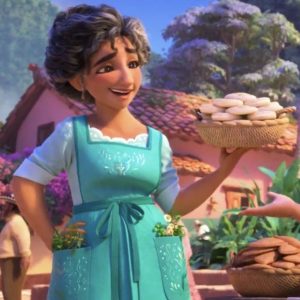 Can you volunteer for a few hours during the week?
SNACK TEAM  COVERED
The snack team will make sure children get a snack each day after large group. One person will need to be present from 9-10 a.m. each day to set up, serve, and clean up.
SECURITY TEAM 
Two volunteers are needed each morning and afternoon to help parents drop off and pick up their children.
Morning Security needed 9:45-10:15 each day
Afternoon Security needed 11:45-12:15 each day
STATION LEADERS 
Each grade level group will cycle through four stations between 10 and 11:30. Station leaders will be responsible for administering the lesson or activity and are welcome to participate in the planning of their station content.
Bible Time needed 10-11:10 each day COVERED
Craft Time needed 10-11:30 each day COVERED
Culture Time needed 10-11:30 each day COVERED
Game Time needed 10:15-11:30 each day COVERED

Send a message to the VBS coordinator about volunteering:
We are going to need some specific items to make VBS Camp the best it can be. Do you have these items to donate or lend?
House Plants (will be returned)
Festoon Lighting (will be returned)
Single Hole Punches (will be returned)
Pillar Candles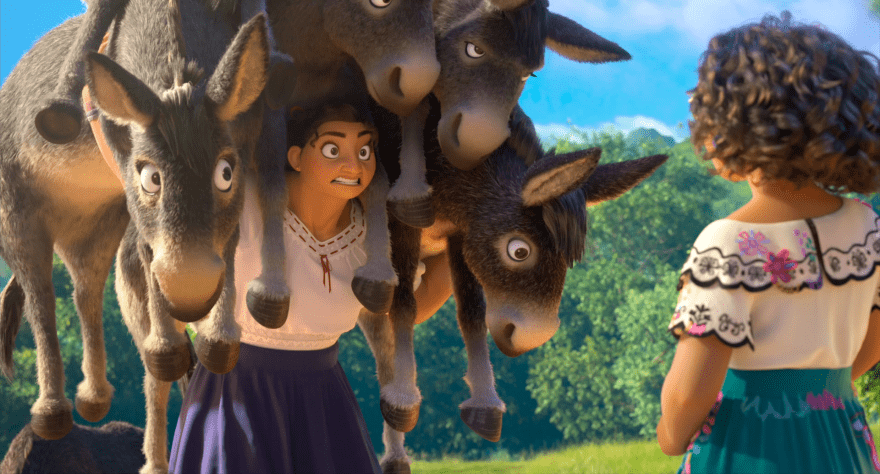 Send a message to the VBS coordinator about donating: