We should be rigorous in judging ourselves and gracious in judging others.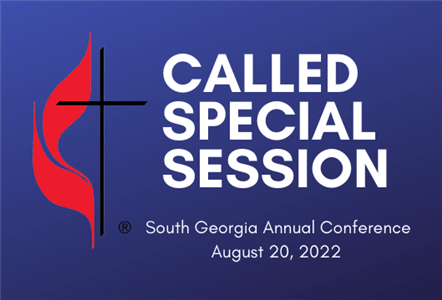 This Saturday, August 20, 2022 a special session of the South Georgia Annual Conference will be held to ratify the decision of 61 churches to disaffiliate from the United Methodist Church.  I ask for you to be in prayer for these churches and for our Annual Conference as we navigate forward into the future.  Especially, be in prayer for our church as we begin talking about where our...
read more
Learn more about the United Methodist Church and the disaffiliation process for South Georgia.
Frequently Asked Questions about Disaffiliation from the South Georgia Conference.
Thoughts on Remaining in the UMC in 2022 to 2024 by Dr. Scott Hagan and Rev. Thad Haygood.
Potential benefits, challenges, and unintended consequences for clergy and local churches considering disaffiliating provided by the South Georgia Conference.
Review a comparison chart of the United Methodist Church and the new Global Methodist Church.