There is a little room on the left before you get to the Fellowship Hall. Inside are the sewing machines, rotary cutters and fabric of the
Sewing for Missions
group at Pittman Park. The group gathers on the first and third Tuesdays of each month at 9:30 a.m. to create items for various mission projects. During the pandemic, they haven't always been able to meet in person, but the ministry is still going strong. In 2020, their production included about 800 masks and gowns that were given to local hospitals, other hospitals in Georgia, and even security guards in Colorado. Their usual package of children's clothing sent to the Village of Hope in Haiti included 130 masks that year.
Last year, they supported a ministry called
Unto the Least of His
with Rev. Bobby Gale. Through this project, they sent 45 dresses and skirts, 12 shorts, 30 bags, 10 small teddy bears, 54 blankets, and 80 re-useable sanitary pads to Ghana.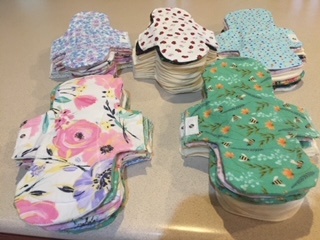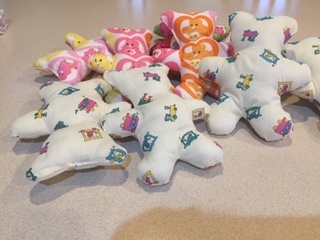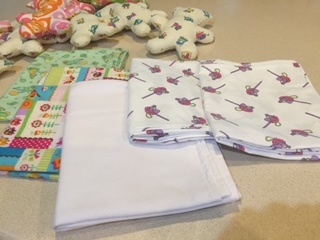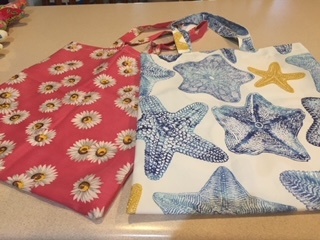 The group welcomes new members to help cut out fabric, sew and sew on hooks and eyes. They also welcome donations of fabric suitable for warm climates — lightweight but not thin see-through.
A big thank you from coordinator Ruth Murphree to all those who donated fabric over the past two years.